Adventures in Big Sur
While growing up I spent many weekends and vacations on the Monterey Peninsula in California. While in High School I went SCUBA diving in the kelp forests off the coast every chance I got. There is something about the granite coastline of this area that calls to me. The rocky coast and redwoods of Big Sur are particularly magical.
The hills in Big Sur rise steeply from the ocean, leaving a strip of land along the coast where Highway 1 runs. The ecology is precious and fragile. Water can be scarce. There are only a handful of places to stay. A few camp grounds, a few motels, and two upscale resorts: the Ventana Inn and The Post Ranch Inn.
I started staying at Ventana years ago during the winter when the rates were lower. Over the years, however, Ventana kept increasing their rates so that even the winter prices became difficult to afford. So I looked for private homes we could rent for a week or more.
One wet week in February 2000 we rented the house shown below: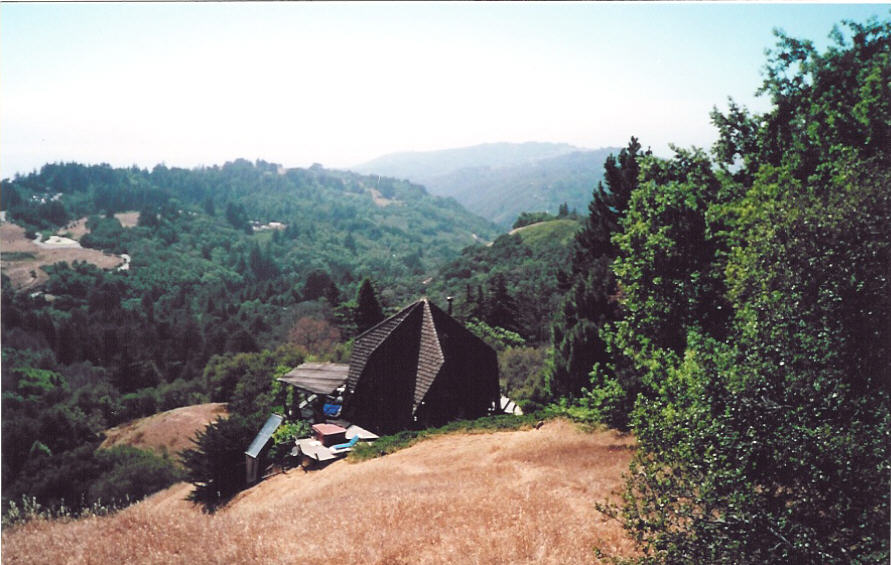 In July 2008 there was a huge fire in the Ventana Wilderness, the area where the Hawley House was situated. The Hawley House, along with Ventanna Inn's Tower House and the close by "guest house" burned down. The house in in the photo above no longer exists.
The Hawley House is at 1200 feeet above sea level. It is a "hippie"-style redwood dome, built around 1975. The house sits on ten acres of land, on a steep hillside. Access is via a gated US Forest Service road that runs behind the Ventana Inn. The house has the best view I think I will ever see in this lifetime. The two photos below are of the hills and of the ocean, from a hill above the house.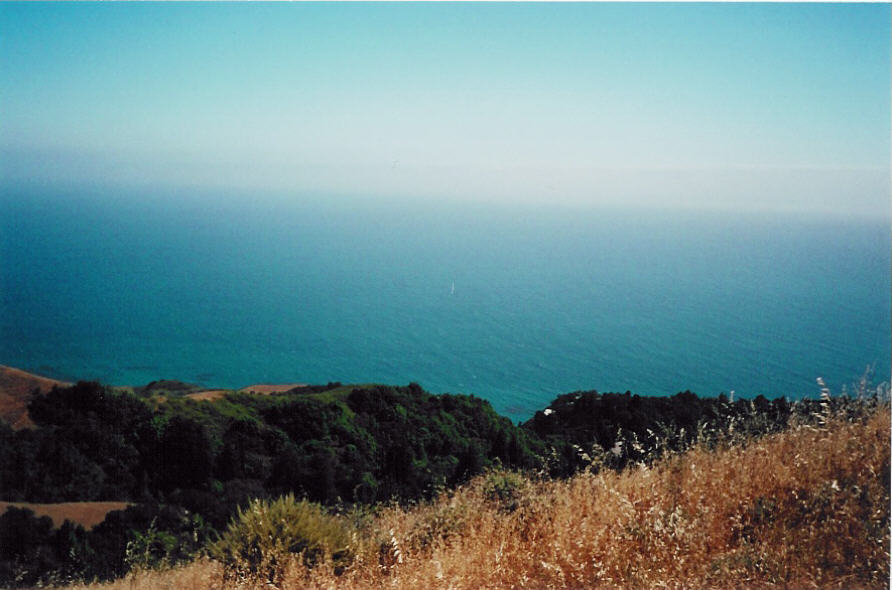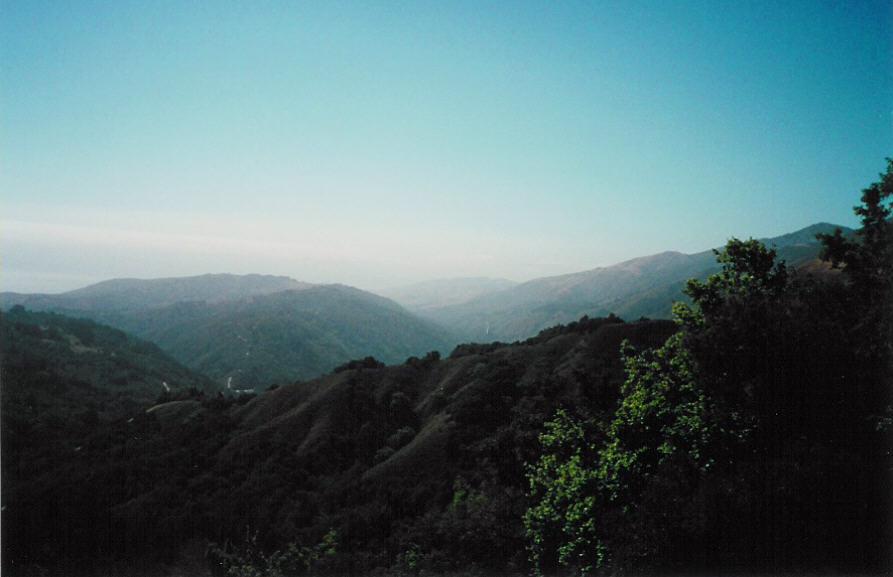 In the winter rain can lash the Big Sur coast and in the summer it can be shrouded in fog. But water is still a scarce resource and redwood hollows are interspersed with almost desert areas. Big Sur is dry and there are yucca plants, which one would usually expect in the sub-desert. Here is a blooming yucca, which is a rare sight.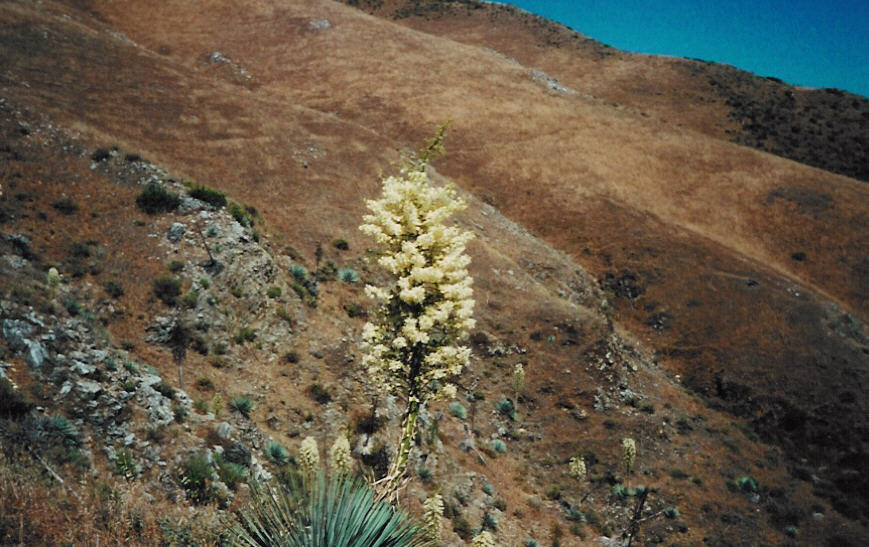 Revised: December 2009